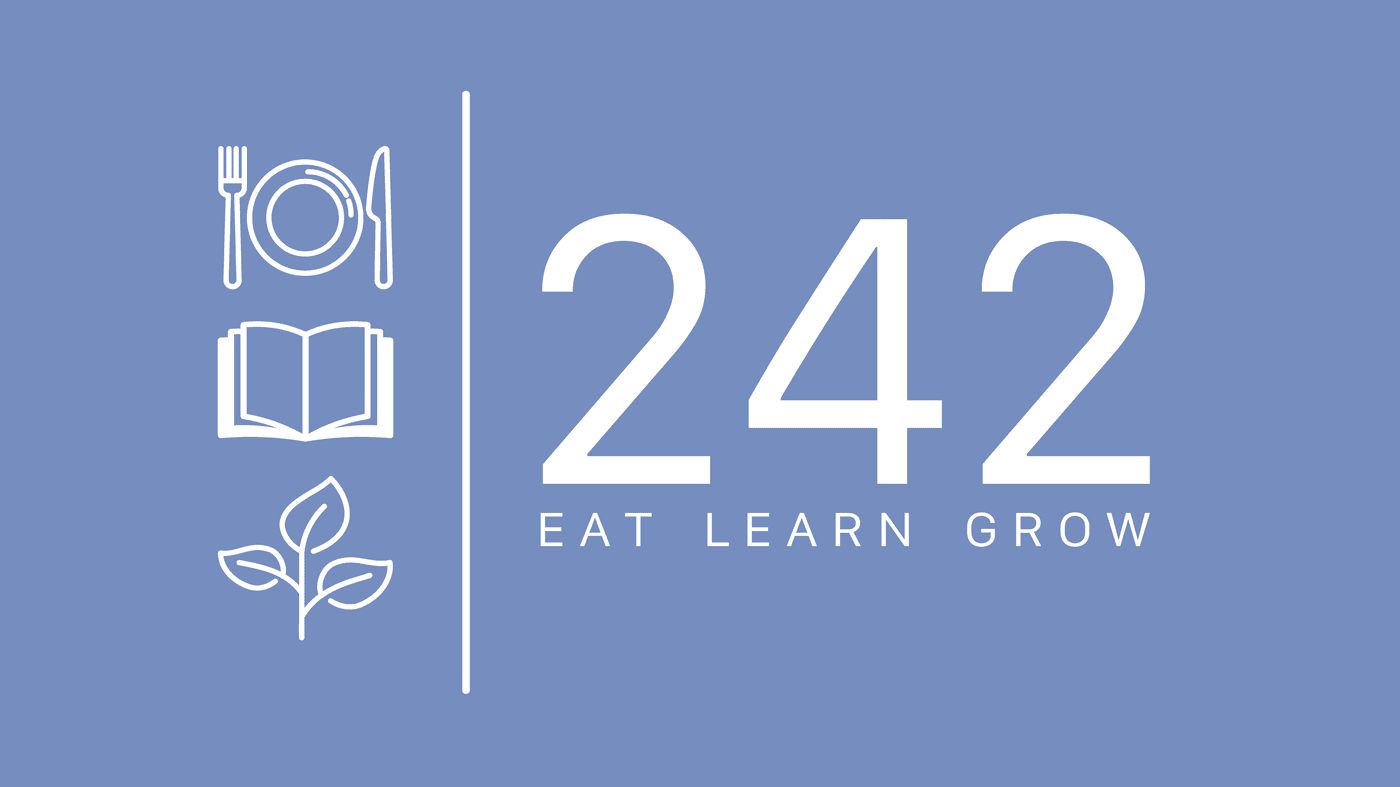 We are so excited that the 242 Gathering is starting up on September 27th. This mid-week gathering will happen on Wednesday nights from September 27th until November 22nd. It will include a catered meal, as well as adult, kids, and teen classes. We will even have nursery so your little ones can have somewhere to hang out.
One exciting new addition for our grade school kids to join after the meal is the new Rosewood Kids Praise group. This will be a chance for kids to grow, learn, and be discipled while learning musical skills.
Our 242 gatherings are about bringing everyone together to pray, fellowship, eat, learn, and grow in our knowledge and understanding of God and His Word. We hope it is a place where you can come and grow and serve alongside others and where you will have the chance to dive deep into your faith and God's mission for the world.
Each night we gather we will have a catered meal. The meal will cost $7 for adults and $3 for those 12 and under. It will cost a max of $20 per family (immediate family only). There will be a check-in table at the door where you will be able to pay for your meal.
Please view the courses offered below and when registering indicate which courses you and any family members will be attending (including kids being nursery, preschool, grade school, or Kids Praise).
Courses:
Adult Courses:
1. The Bible Course- An 8-week course led by Derek and Karla Persson
The Bible Course is great for beginners and those well-versed in scripture. It explores the Bible and how it all fits together. We encourage anyone attending 242 to take part in this course either now or in the future as this will give everyone a great grounding in understanding scripture.
Video study with discussion and reflection time as well as daily Bible readings.
Course Manual included
2. Faith in Hostile Times- 8-week course Led by Joel Cyr
Faith in Hostile Times explores how Jesus engaged and responded to culture and the hostility around him. This 8-week course includes 5 weeks of video teaching and 3 weeks of case studies that will help us engage with what we have learned from the video teachings and discussions.
This course is all about learning to be like Jesus in the different situations we face in life, learning to love others, but also knowing how to speak God's truth in a way that honours God.
Course Study Guide Included
Kids Programming
Nursery- for newborns up to 2 years old
Preschool/Kindergarten- Ages 2-5- Games, video teaching, crafts and Activities
Grade school Options (Grades 1-6):
Grade School Class: Games, Video Teaching, crafts, and activities.
Kids Praise Group (Grades 1-6): Discipleship for children through music this Fall. This is an incredible opportunity, not only to cultivate a love of praise in kids, but also to equip and encourage kids mid-week to grow and stand firm in the truth of God's Word, all while developing well-rounded musical skill. Find our more here!
Register here
(please indicate which course you and your family members will participate in):