COME AS YOU ARE
You don't have to dress up. You don't have to be any particular age. We don't care who you voted for in the last election. Please don't feel the need to pretend about anything. Rosewood Park Church is a place where God meets people who are far from perfect.
That means anyone is welcome no matter where they are on their spiritual journey.
We believe that God plays no favourites (you can find it in the Bible) and Jesus had this way of cutting through the clutter and meeting people where they were...putting people at ease by accepting them 'as is', in order to prepare their hearts for the Good News. Jesus loves each of us immensely, that means you are loved, no matter who you are.
...BUT DON'T JUST STAY THAT WAY
We encourage you not to just sit back and spectate, you may find it harder to grow if you do. Take a risk. Meet some people. Check out a group. Get involved. Go deeper. Life change is about momentum – little steps you take toward God build on one another and lead to extraordinary results. At Rosewood Park, always be looking for your next step.
What can I expect?
At Rosewood Park, our weekend worship services are designed to provide a safe, comfortable and welcoming environment that encourages and challenges people of all different walks in their spiritual journey to continue on. Each Sunday our goal is to help you meet God personally with a dynamic worship experience that includes uplifting music and biblical teaching that is applicable to your everyday life.
What's the culture like at rosewood park Church?
Sunday's at the Park are joyful, casual, and relaxed. Come as you are and expect to feel welcomed as our guest.
What about my kids?
We believe that kids should have a blast at church every single week - and at Rosewood Parks' Kid's Ministry we make this a priority. The other thing we make a priority is your children's safety. Because of that, we have a detailed check-in process for our Kids program. The first time that you visit, you'll want to leave yourself an extra ten minutes to get signed in for the Kid's Ministry experience. Children's programming is offered Sunday mornings at Rosewood Park Church for infants through to Grade 6.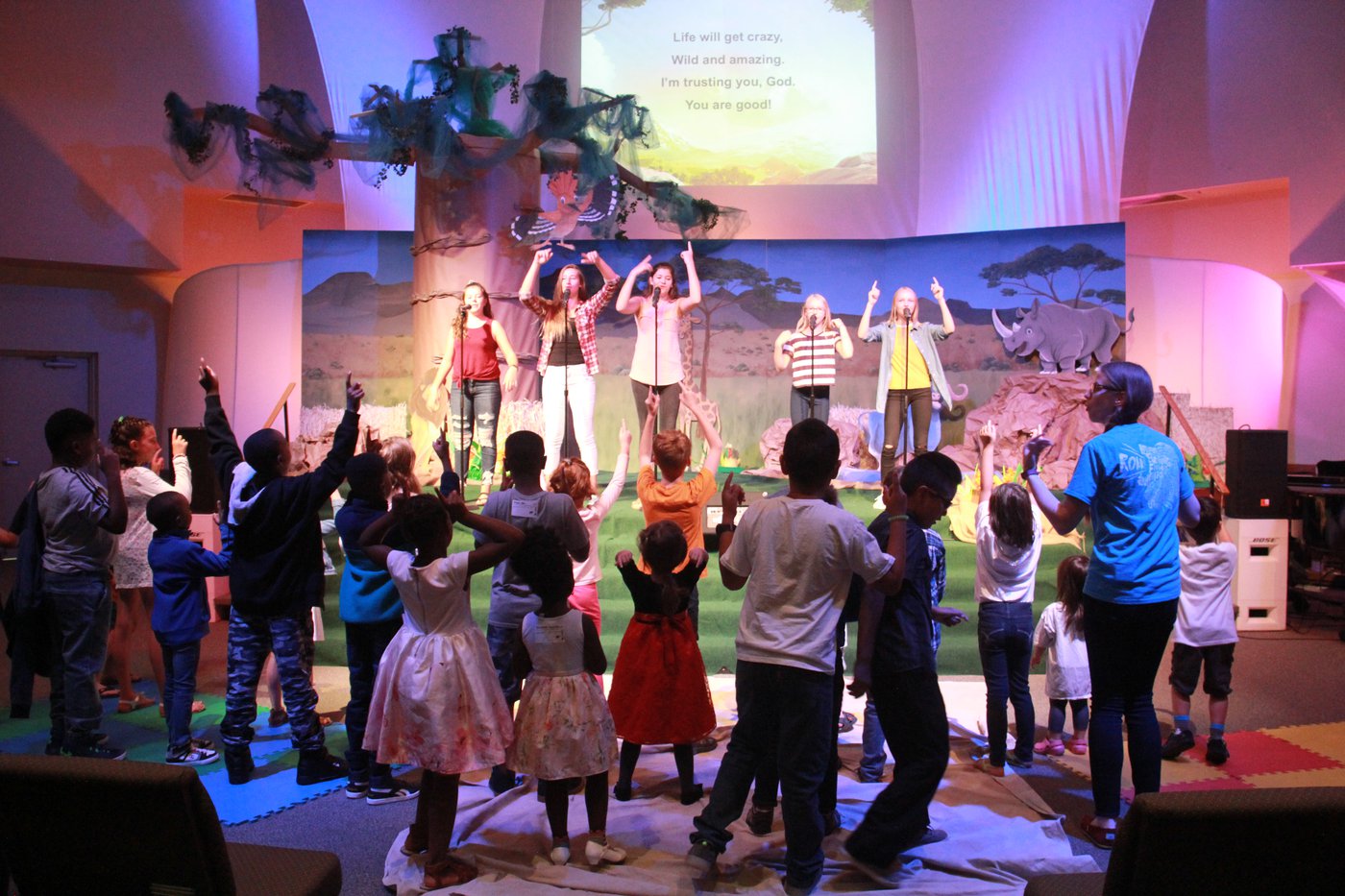 Don't forget about the coffee!
If you are a coffee lover, don't forget to grab a cup of freshly roasted, freshly ground coffee brought to us by a local Regina roaster, Caliber Coffee. We also have tea and water available. And yes, you can bring it into our sanctuary to have with you during the service!
Let us know you're coming
Ready to check out Rosewood Park Church in person? We can't wait to meet you in person. Simply fill out the form below and we'll make sure you have all the info you need upon your first visit.
Rosewood Park Church is located at 1300 N. Courtney St. Regina, SK. 10am - Sundays